New Pokemon Games - The Loop
Play Sound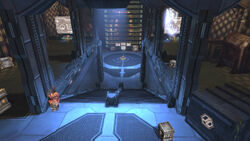 The Watchtower Containment Facility is used by the Justice League of America to hold captured criminals. Its entrance is located at the east side of the bottom level of the Magic wing of the Watchtower.
In-Game History
[
]
Brainiac has hacked the Watchtower's Containment Facility, releasing several prisoners including warriors loyal to the H.I.V.E. and Gorilla Grodd. Players must re-capture the escaping prisoners and stop Brainiac from overloading the Watchtower's power core.
Involvement
[
]
Map
[
]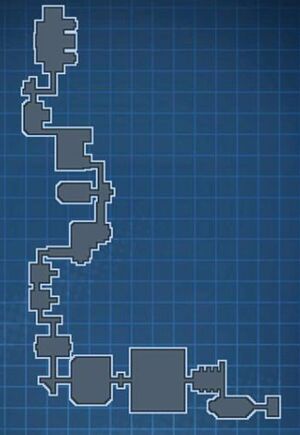 Combatants
[
]
Gorilla Prisoner

HIVE Prisoner

Adherent

Brainiac Neuromite

Brainiac Neurocrawler

Warden

Brainiac Program Beta

Brainiac Servitor

Brainiac Neurostriker

Brainiac Eradicator Drone
Briefs and Investigations
[
]
Gallery
[
]
Trivia
[
]
In the Alternate Future timeline, Brainiac's attack on the Watchtower succeeded; overloading the satellite's reactor core and blowing it up with Aquaman still onboard.
See also
[
]