Arcane: League of Legends - The Loop
Play Sound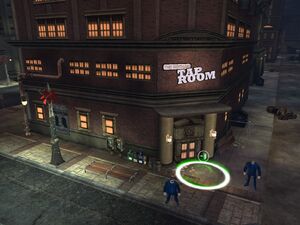 The Gotham Tap Room, also known as the North Burnley Nightclub, is a Villain Safe House located in the Burnley district of Gotham. It can be entered through either the Hall of Doom's Tech Wing teleporter, or the front door in the Burnley district, Gotham City.
Villains who choose Joker as their mentor begin the game here.
Involvemnet
[
]
Map
[
]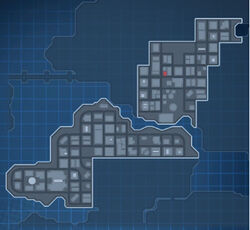 Locations and Inhabitants
[
]
Main Area & Side Halls




Vendors Area

Mail Room




VIP Room

Tala (Halloween Event Only)
Mister Freeze ( Valentine's day event only)
Resources
[
]
Gallery
[
]
Trivia
[
]
To discourage predator PvPing, each Safe House possesses two NPCs that performs massive knock backs to players that are of the opposing alignment (e.g. a Hero character will be knocked away from the entrance of the Club 539, as will a Villain character be knocked away from the entrance of the GCPD 12th Precinct). The NPC guards for the Gotham Tap Room are

Mister Larsen

and

Mister Mossholder

.
Some of the more infamous nightclubs in Gotham City include The Stacked Deck Bar and My Alibi, both of which are infamous waterholes for criminals and thugs and are sometimes used as "recruitment centers" by Gotham's various criminal groups. The Iceberg Lounge is also infamous for being both a den for Gotham's Underworld and a hotspot for the rich and shameless.
A nightclub called The Dark Side is located in New York City; the club is a watering hole for supervillain used-to-bes and wannabes.