No Man's Sky Update - The Loop
Play Sound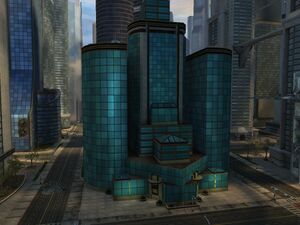 Starrware Industries is an R&D firm established by Karen Starr, with a building located in the Tomorrow District of Metropolis.
The corporation is divided into various subsidiaries; including but not limited to Starrware Inc. and Starrware Labs. The corporation devotes its efforts towards developing progressive technology and providing technological and biological solutions to the planet's environmental problems.
History
[
]
Founded during the I.T. boom, Karen Starr financed the corporation through strong, optimistic investors such as Harlan Brooks, and commits Starrware's efforts towards progressive technology in providing solutions to the planet's environmental problems.
Brooks eventually challenged Karen's ability to run the company, calling a board meeting to vote upon whether she was still qualified enough to head Starrware. However, shortly before the Information Technology-bubble burst, Karen sold the corporation, earning a vast fortune as a result.
Map
[
]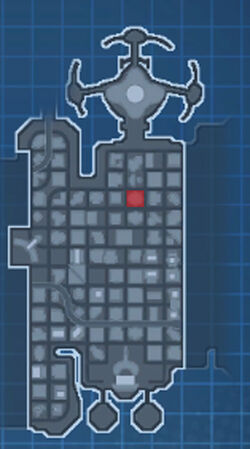 Gallery
[
]
Trivia
[
]
Starrware Industries first appeared in Power Girl #1 (June, 1988)
Before creating Starrware, Karen Starr was a programmer for the Ultimate Computor Corporation in the Earth-2 universe before its destruction.
After Karen Starr sold her company, she decided to found a charitable foundation to aid orphaned children; she named it the Starr Foundation.
Felicity Smoak-Raymond, step-mother to Ronald Raymond (aka the original Firestorm), once worked as a CEO in Starrware; usually filling in for Karen's day to day duties when she was away from the company.