Necropolis: Relics of Urgrund ia an 8-player Tier 6 Raid included in the Halls of Power Part I Episode.

Travel to your New God allies' homeworld and recover an artifact that has been located somewhere deep in the Necropolis on the planet. Hordes of Dreggs stand in your way, and in order to defeat them you will need to wield the awesome power of the Old Gods. Can you master their ancient weapons and recover the artifact before the enemy?
The Raid is located under Tier 6 of the 8 Player Tab.
Rewards: 10 Marks of Victory for players with a Combat Rating between 100 and 116
Required Combat Rating: 100
Suggested Dominance: 1500
In-Game History
Edit
Darkseid's forces are searching for a powerful relic in the Necropolis on Apokolips. You must recover this ancient item before his army!
A powerful relic has been discovered in the Necropolis on New Genesis, and the forces of New Genesis seek to keep it from Darkseid. You must retrieve the artifact before they can.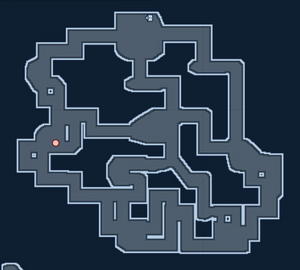 Walkthrough
Edit