Roblox: DeepWoken - The Loop
Play Sound

Happiness Home is a Tier 3 raid in the Halls of Power Part II episode. It also features an elite version.
Granny Goodness has abducted and brainwashed one of Earth's most powerful beings. It's up to you to remove this dangerous weapon from her control.
There is also an Elite version of this Raid that offers greater rewards! Players must complete the regular version of Happiness Home in order to queue for the Elite version.
Open your On Duty Menu and look for the new Raid under Expert Tier 3 of the 8 Player Tab.
Minimum Combat Rating: 100
Inhabitants
[
]
Brainwashed Superman

(heroes only)

Brainwashed Black Adam

(villains only)

Brainwashed Aquaman

(random)

Brainwashed Professor Zoom

(random)
Map
[
]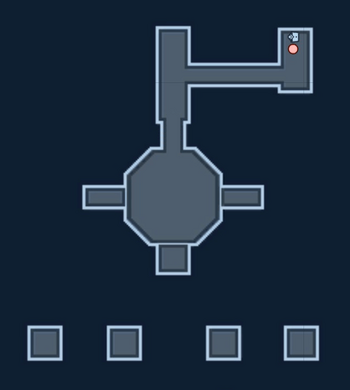 Walkthrough
[
]
After defeating a few parademons you would be able to enter the final chamber. Except for the end of the fight, Brainwashed Superman is trapped in a bubble on top of it and would only shoot attacks down to the ground.
At the beginning, more and more parademons will swarm into the room as you fight Colonel Hervok - a portal will open up, allowing you to go into a control room. Interact with the 4 consoles in indicated order to stop them. There is a battle drone in the middle of the room with a slowly rotating beam that stuns and damages you if caught.
Gallery
[
]