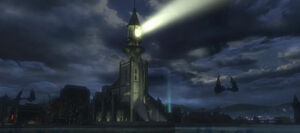 Cape Carmine Lighthouse is a Gotham location, a level 9 mission instance and a Tier 3 Duo.
Access to the Cape Carmine Lighthouse Duo requires a Combat Rating of 53.
The Duo rewards 2 Marks of Victory for players with a Combat Rating between 53 and 79. Players with a Combat Rating higher than 79 only receive Loot items from the Duo.
In-Game History
Edit
The lighthouse is taken over by Bane and his venom-powered minions at one point in the game.
Duo Description
Edit
Nightwing and Killer Croc race to get to Bane and his store of muscle-maximizing Venom. Take down Bane and take out the competition.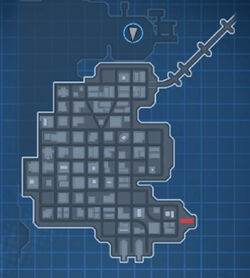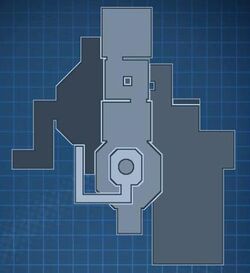 Inhabitants
Edit
Outside
Inside
The Lighthouse Keeper employs the player to destroy 15 Venom Canisters.
The area around the Cape Carmine Lighthouse is notable for containing several exobit spawns in close proximity with each other.
Cape Carmine is named after comicbook artist Carmine Infantino; who was a major force in the Silver Age of Comic Books and helped design the suit of Barry Allen and co-created Barbara Gordon alongside Gardner Fox, amongst other silver age characters.