"Take on any challenge with these Blue Energy weapon Styles!" —Marketplace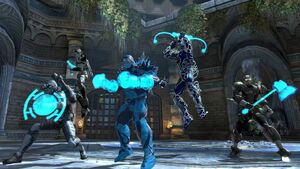 Blue Energy is a Weapon Style Set available from the Marketplace.
These weapon constructs utilize the Blue Energy of the Blue Lantern Corps. The style is based on the Light origin available for player characters.
The character does not need the Light power set in order to use this weapon style.